Back to shininghours.com
Maple tree. Maple leaves gathered October 27th, 2000 in Massachusetts! Leaves from the sugar maple & Norway maple come in a range of bright colors. Sugar maples give us excellent red & orange leaves. Norway maples bear a rich array of yellow & browns. Together, they are a rainbow carpet spread over New England lawns. Enjoy coordinating Butterfly School Activity Sheets!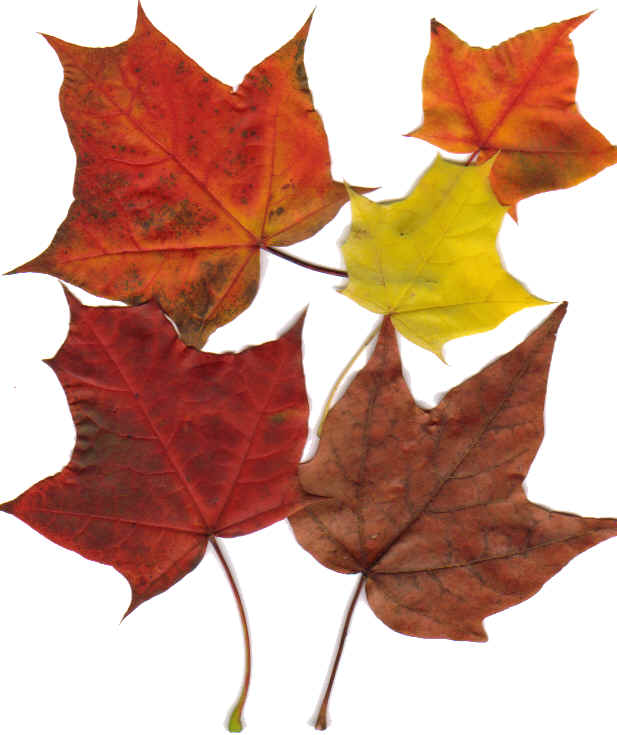 © 2000 ShiningHours.com. Butterfly Central, the Bright Pink Bunny and the Add-Art Page are Trademarks of ShiningHours.com. All rights reserved.