Back to shininghours.com back to Butterfly School
Tupelo tree. Tupelo leaves gathered October 27th, 2000 in Massachusetts! Tupelo leaves are fun to arrange. Gather leaves now, press them & use them to make a great Thanksgiving decoration -- they are excellent & creative turkey tail feathers! Enjoy coordinating Butterfly School Activity Sheets!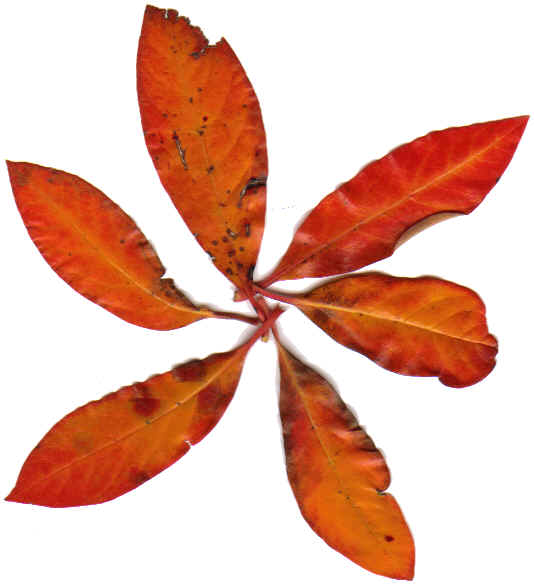 © 2000 ShiningHours.com. Butterfly School is a Trademark of ShiningHours.com. All rights reserved.