visit our homepage shininghours.com return to Millennium Mittens return to pattern page
Make mittens in any size! Rest hand on paper. Hold four fingers together, gently rest thumb pointing to the side. (Not at an uncomfortable right angle!) Trace around the hand. Then, add a generous 3/4 inch around the edges of your tracing to allow for the seam and a little bit of wiggle room. Smooth the curves to look like cozy & mittenish! Keep the mitten opening wide (not tapered) so it will be easy to put the mitten on. Save time by making a practice mitten first. (Edit the pattern before you invest energy in perfecting decorations...) Try scalloping the opening or adding extra length at the wrist. Enjoy!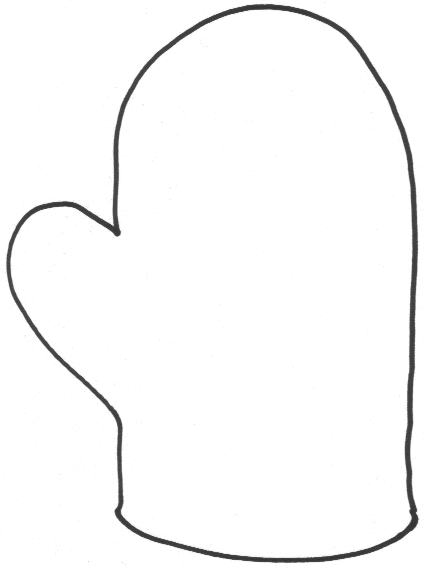 © 2000 ShiningHours.com. All rights reserved. Millennium Mittens is a trademarks of ShiningHours.com.